---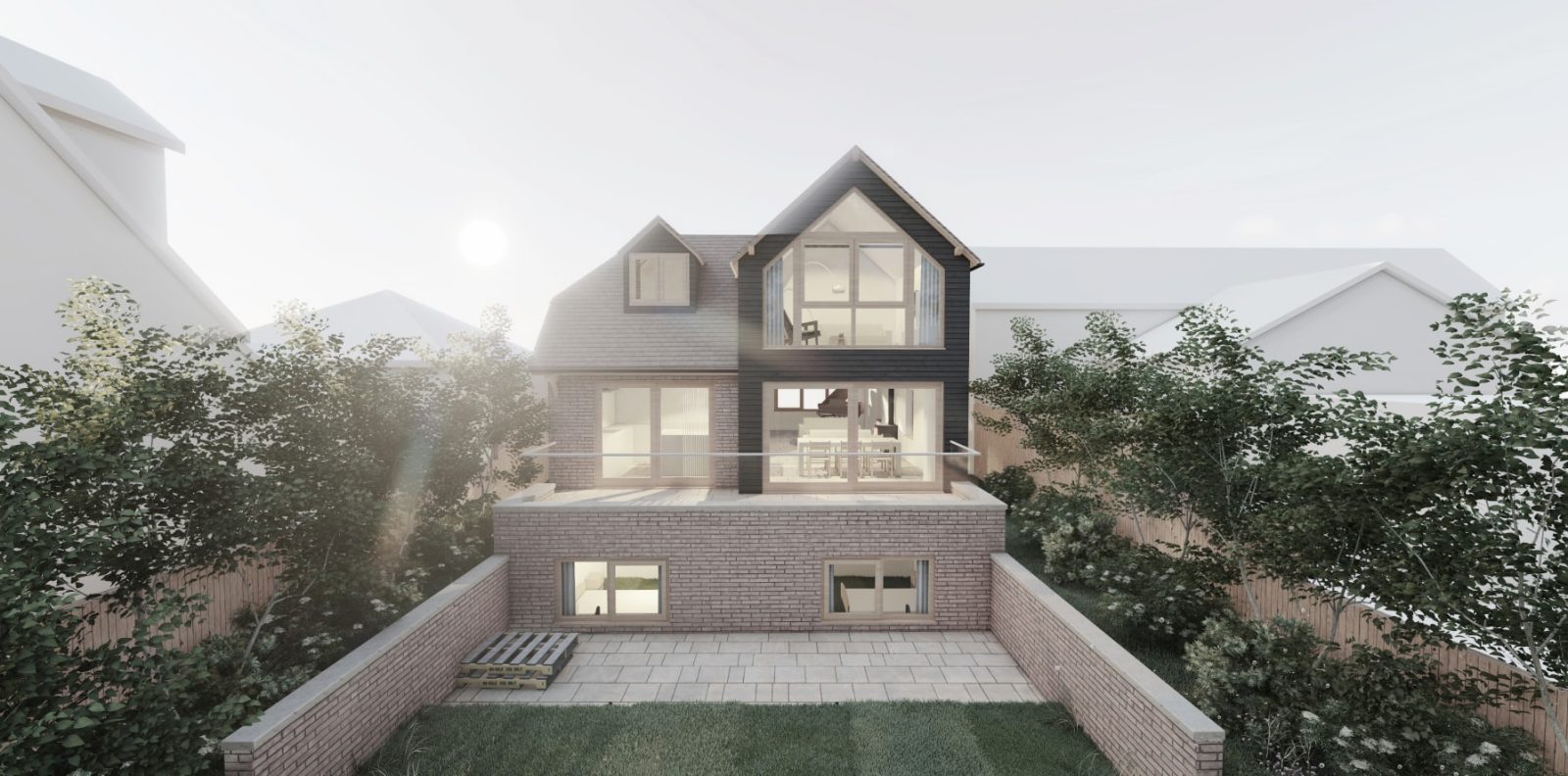 ---
Project Details
Private dwelling, Bromsgrove
A P Architects were instructed to assist the client in securing a new infill dwelling on an established residential street in Bromsgrove. The site formed a large side garden area for the existing dwelling, with physical limitations on the width along with constraints of neighbouring dwellings and separation distances. The site falls naturally towards to the rear, where it is open to countryside views.
A P Architects set out exploring ideas to maximise the development opportunity to create a new bespoke family dwelling for the client. A semi basement with terrace above was proposed to maximise on the sites natural fall in topography and get an elevation outlook from the dwelling and terrace to capture those views. Secondary bedrooms are located in thesemi – basement with outlook on the skunked courtyard. Living space opens out on the upper ground floor terrace with secondary living space and master suite on the first floor.
Read more
Natural timber cladding and architectural oak detailing was proposed to provide a high-endfinish with attention to detail. A perfect scenario for the self-build client, who is a joiner by trade.
Asked to provide services up to building regulations approval, A P Architects collaborated with the client exploring various design options, secured planning approval and prepared technical designs that were fully coordinated with the structural engineer.
Read less