---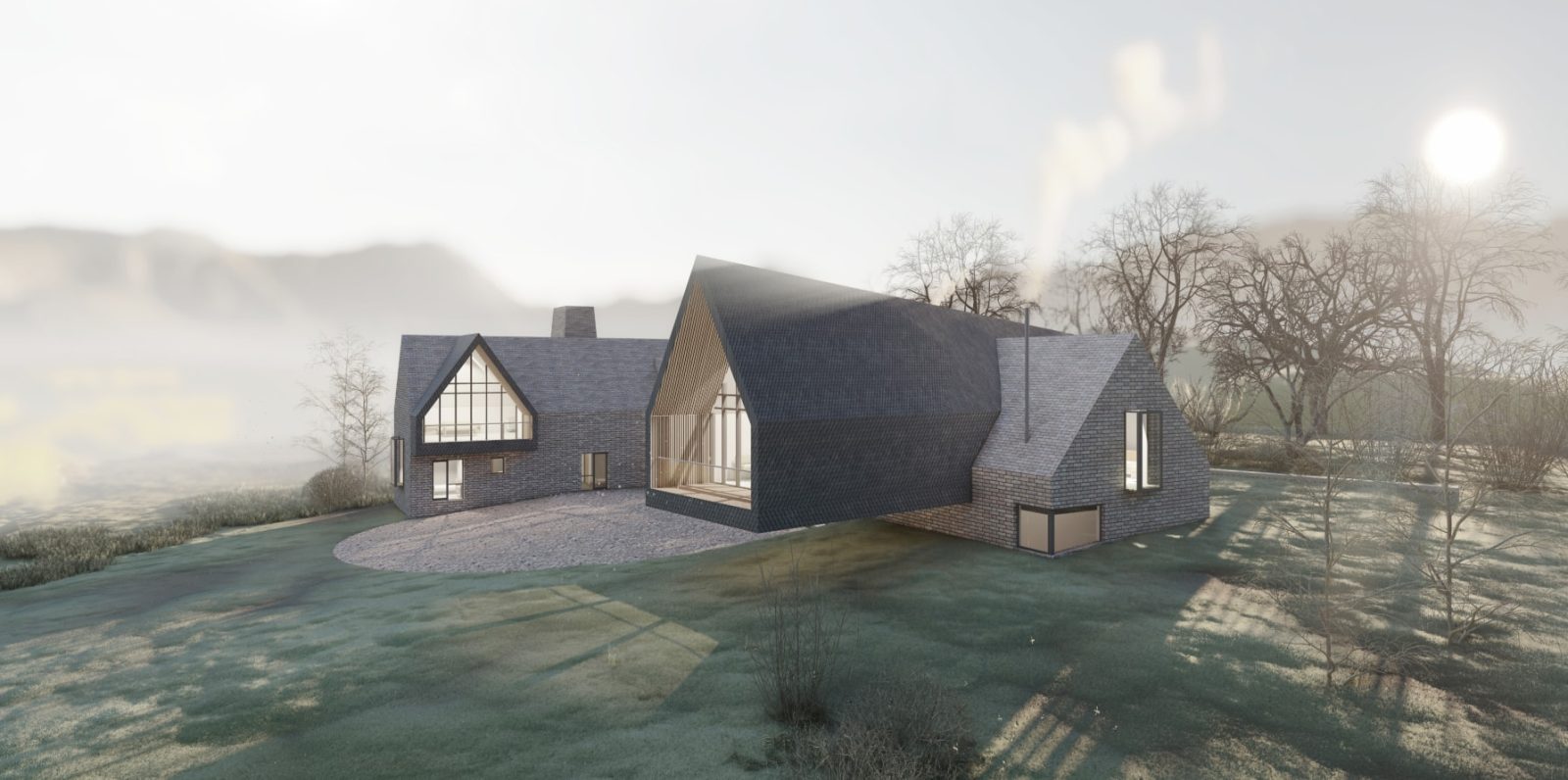 ---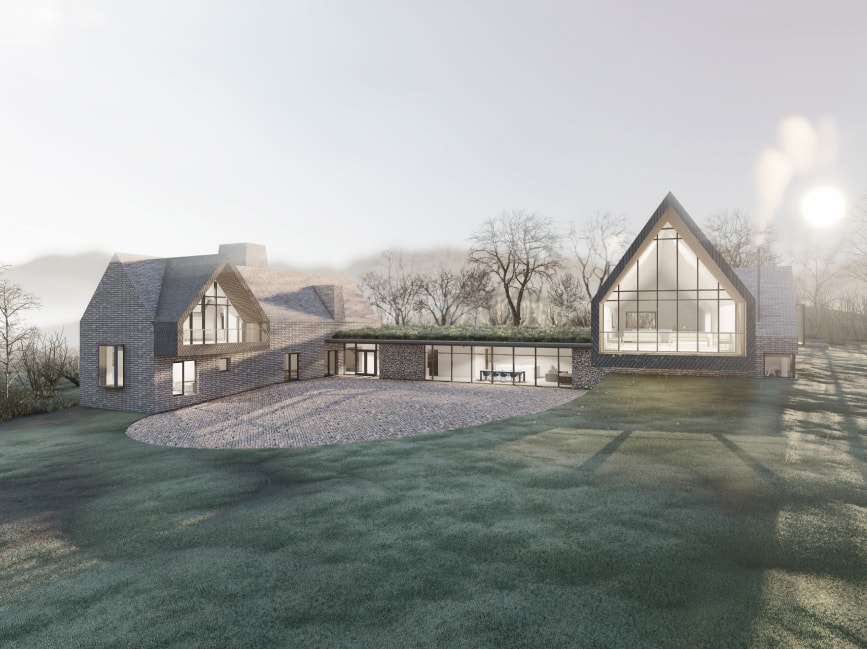 EL Farm is a NPPF Para. 79 exemption dwelling located in the open countryside. With planning policy setting an extremely high bar to achieve, the dwelling should of 'exceptional quality' and 'truly outstanding'. It must also 'significantly enhance its immediate setting, andbe sensitive to the defining characteristics of the local area'.
A P Architects began my exploring narratives of the site and potential project. An in depthstudy of the site unravelled an interesting history dating back to the 2nd Earl of Plymouth with the site now designated as an historic farmstead. The physicality of the site boasted long views to the Malvern Hills from an elevated are, where it was proposed the dwelling would be positioned.
Read more
Located on a working farm, the forms of the dwelling took inspiration from a traditional courtyard farm configuration, which were articulated in a contemporary manner. With formstypical to the local vernacular a considered and sensitive response was made to the site.
The dwelling, which part of it operates as a traditional farmhouse, balances work operationswith domestic and entertaining environs. A hierarchy of quasi-public to private residential is established through vertical arrangement of the spatial accommodation and horizontallygraduated organisation of the site.
Natural local materials where chose to echo the surroundings and local craft and trades. Timber shingles, which cover the forms, are made locally on the wider site extent.
Biological and ecological enhancement were made as part of the proposals.
The dwelling accommodates carefully designed and aspiration spaces, such as the master suite, with 'open-air' shower and dual aspect open fire to the terrace. A dynamic entertaining space, with bar and snug creates dramatic geometries; perfect for memorable gatherings.
A P Architects have worked rigorously with the client, design review panel and local authorities.
Read less